& Byram Hills Pre-School Association Carnival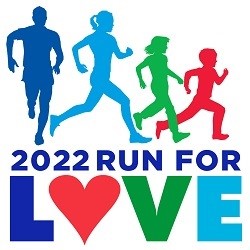 Sponsored jointly by the Armonk Chamber of Commerce
and Byram Hills Pre-School Association
Sunday, September 18th, 2022 • Wampus Brook Park, Armonk    
Key Times:
8:15 – Registration/Check-In
9:15 –McIntosh Mile Start
9:30 – Jamie's 5K Run/Walk Start
10:15 – Donut Dash (100 Yards) (2-8 Years Old)
10:30 – Race Awards
10:30 –Carnival Start
12:30pm – Kids Pie Eating Contest
1:00 pm – Adults Pie Eating Contes
6:00 pm – Music from Group Therapy
The Cider and Donut Festival/Jamie's Run for Love and Byram Hills Pre-School Association (BHPA) Fall Carnival is back for its 8th year to kick off Armonk's beautiful fall season. The day starts with kids' races, followed by the 5k Run and an afternoon of fun and food at this old-fashioned country shindig. Attendees enjoy freshly made hot donuts by Beascakes, fresh-pressed apple cider and other tasty, local fare, while dancing to live music. Activities included carnival rides, bouncy houses, face painting and arts and crafts. Plus, big kids and small (and grown-up ones too) take part in the always-exciting pie eating contest and donut fishing games. The day's net proceeds benefit children's programs at the North Castle Public Library, the BHPA and the Armonk Chamber  of Commerce.